To help slow the spread of COVID-19 by encouraging physical distancing, we are temporarily meeting in reduced numbers at 10AM each Sunday. We welcome any and all who would like to join us. Please reach out to ask about service times and to let us know to expect you!
Each Sunday, we gather to study God's Word,
to be reminded of the good news of Jesus Christ,
to participate in singing worship to our Savior and in sharing the Lord's Supper,
and to listen to preaching that explains and applies God's Word.  Please feel free to join us! 
2206 Andrews Ave. Bronx, NY 10453
Worship Service: 10 AM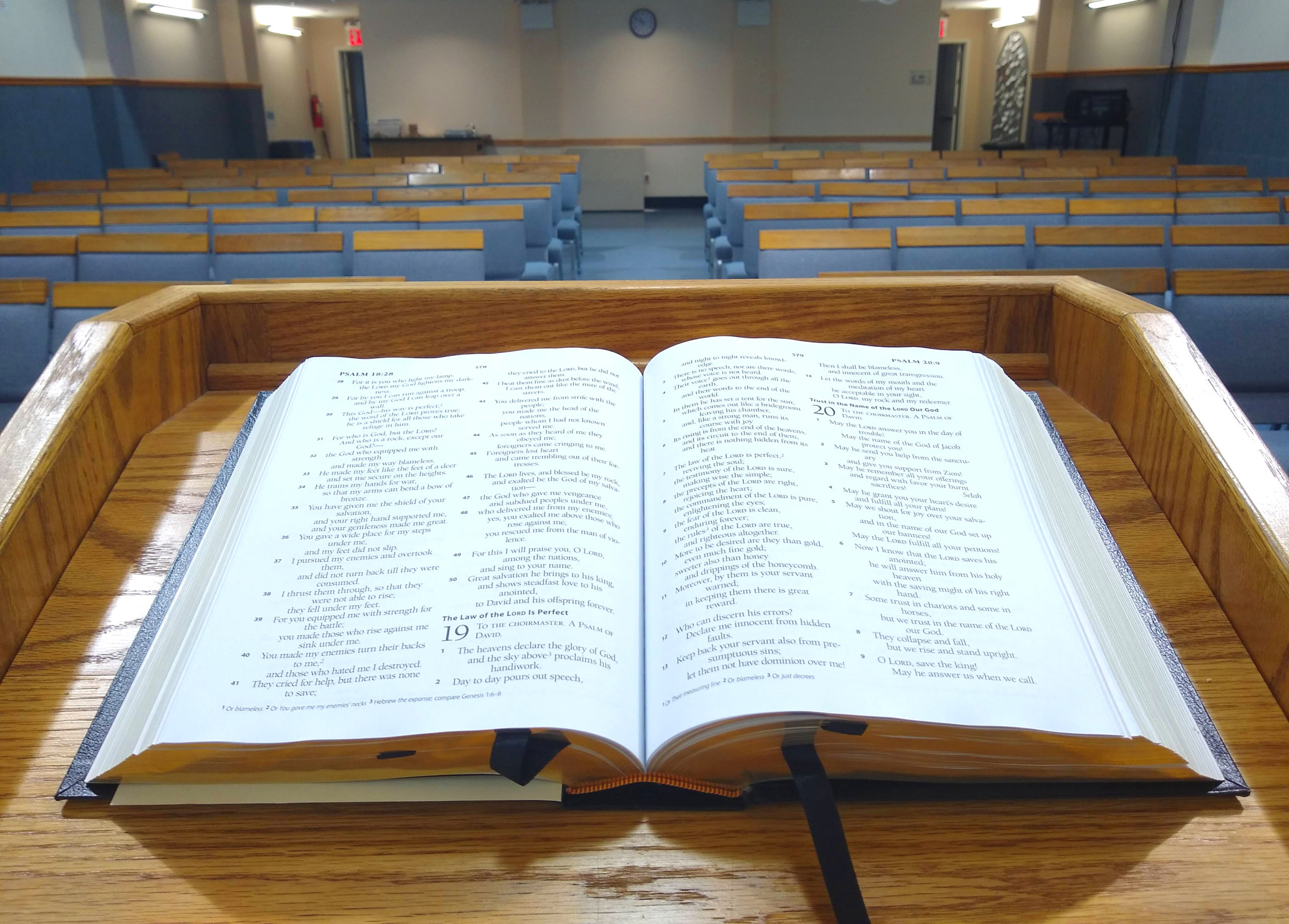 A Bend in the Road... ...but not the end of the road.  In a dramatic turn in the direction of our lives, we are now ensconced in Massachusetts to be close to our children who will be able to more closely monitor our life's journey.  We are in good health...
read more
If You Have Your Bibles . . . turn to [passage reference]; if you don't have your Bibles, repent!" [laughter]  Thus the speaker began the meeting.  But if I would dare to borrow a line from Queen Victoria, "We are not amused" when it comes to people not...
read more